Annual Conference
October 1-3, 2023 | Omaha, NE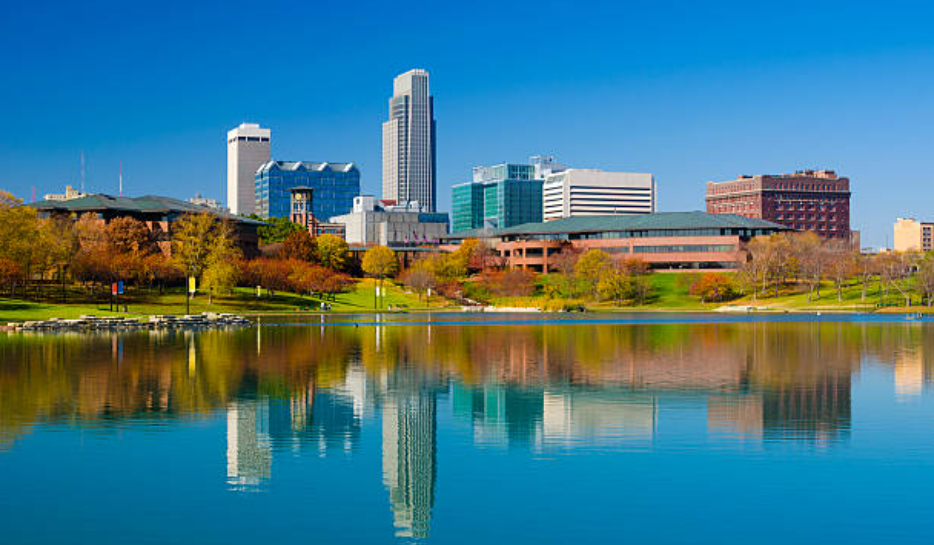 The CACUBO Annual Conference, held each fall, is one of the premier higher education events in the region. For staff at all levels in college and university business offices looking for a valuable, high-quality higher education conference, CACUBO's Annual Conference provides a setting for networking, as well as presentations and seminars to share information on important professional development topics.
The Annual Conference is also an outstanding and affordable way for all levels of higher education accounting professionals to earn CPE credits. Attendees of the CACUBO Annual Conference can also visit the exhibits of our event sponsors and access additional resources from this group of industry-leading, higher education business partners and companies. Sessions will include updates on current policies or requirements, or basic information.
2023 ANNUAL CONFERENCE
The 2023 Annual Conference with be held in Omaha, Nebraska on October 1 - 3, 2023 at the Hilton Omaha. The 2023 Annual Conference theme is "All Tracks Lead to CACUBO - Mainline for dependable higher education professional development." We are looking forward to hosting another great event for our community to network, learn and connect with our higher education peers. Make sure to save the date now!
2023 CALL FOR PROPOSALS (DEADLINE is FEBRUARY 17, 2023)
The Program Committee welcomes attendees, exhibitors, and sponsors to submit proposals for presentations for the 2023 Annual Meeting. Presenting at the CACUBO Annual Meeting will provide an opportunity for you and members of your team to share knowledge, experiences, business solutions and lessons learned. Consider submitting a proposal today to be part of our content-rich program in Omaha! 
We encourage presentations that highlight an issue or topic of concern from which the audience would benefit. This year we are going to feature four tracks. See below for helpful suggestions:
Back to basics
Finance & Audit
Financial Reporting – Financial dashboard best practices for reporting internally and to boards
Forecasting and Budgeting – Enrollment and finance models by institutional type; benchmarking
Technical & Compliance Updates – FASB & GASB accounting, tax and legal, lease accounting, & continuing bond disclosures
Human Resources
Business Ethics – Best practices, conflict of interest management, & whistleblower policies
Changing Demographics in Higher Education – Inclusion/diversity compliance; diversity across all aspects of higher education
Organizational Development – Aligning organizational strategies with rapidly changing environments
Talent Management and Succession planning – Recruitment, compensation, building your team, goal attainment, maintaining culture viability, & building dynamism
Operations
Auxiliaries – Best practices for management of auxiliaries; outsourcing vs. in-house
Cybersecurity & Risk Management – Best practices, safety, emergency preparedness, incident management, & ransomware
Data Analytics – Program effectiveness, modernized analytics, & cost studies
Financial Sustainability – Connecting strategic visioning and long-term fiscal resources; enterprise resource planning
Physical Plant Initiatives – Optimization; financing deferred maintenance; energy efficiency; strategies for managing space; sustainable (green) approaches to operations
Project Management, Change Management and Business Process Reviews – Best practices
Strategic Partnerships – Academic, business, information technology; travel management partnerships; accounting software transitions
2023 ANNUAL CONFERENCE SPEAKERS
 2023 ANNUAL CONFERENCE MATERIALS
REGISTRATION AND ACCOMODATION DETAILS
Check back in Summer of 2023
REGISTRATION CANCELLATION AND REFUNDS
If you are unable to attend the event, CACUBO encourages that the registration be transferred to another person at the registrant's university. CACUBO will refund the full amount of the registration when CACUBO cancels a program.
CPE INFORMATION
The Central Association of College and University Business Officers (CACUBO) is registered with the National Association of State Boards of Accountancy (NASBA) as a sponsor of continuing professional education on the National Registry of CPE Sponsors. State boards of accountancy have final authority on the acceptance of individual courses for CPE credit. Complaints regarding registered sponsors may be submitted to the National Registry of CPE Sponsors through its website: www.nasbaregistry.org.  The CACUBO sponsor identification number is 116326.

In Accordance with the standards of the National Registry of CPE Sponsors, CPE credits have been granted based on a 50 minute hour.
QUESTIONS?
Contact [email protected]
EXHIBIT & SPONSORSHIP OPPORTUNITIES
Exhibit
The exhibit hall will be in the CHI Health Center Omaha which is adjacent to the Hilton Omaha, our lodging space.  CACUBO sessions, meals, and other activities will also be held in the CHI Health Center.
The booth rate for 2023 remains at $2600. Please register for your booth at CACUBO 2023 Booth registration. A current floor plan is available to assist as you select your booth location options. Items included with your booth are below.
EXHIBIT BOOTH AT THE ANNUAL CONFERENCE -- $2,600
One 10' x 10' booth space with pipe and drape.
One booth ID sign.
One 6' draped table
Two side chairs.
One complimentary full registration (events and meals included).
Two exhibit hall only badges including Opening Event (or including meals other than Opening Event).
Eligible to register additional persons at the CACUBO member rate which is significantly lower than the business partner rate.
Inclusion in the listing of Business Partners in the meeting program guide.
Electronic list of attendees prior to the annual conference.
On-site security.
$200 discount for first time exhibitor
Sponsorship
Review our sponsorship descriptions and available opportunities.  With your sponsorship, your company logo is displayed on the CACUBO Annual Conference webpage as well as recognized at the annual conference. Once your sponsorship opportunity is confirmed, you will receive a sponsorship letter for agreement. This letter will include the sponsorship level you have reached and the benefits you receive at that level.
To assist you in choosing a sponsorship that will be the best fit for your organization, contact Jill Yates, CACUBO Business Partner Coordinator.
VOLUNTEER OPPORTUNITIES
Interested in helping us plan the next CACUBO Annual Conference, visit our 
Volunteer Opportunities
 page to learn more about how you can get involved in the planning process.